DEAD VLEI, NAMIBIA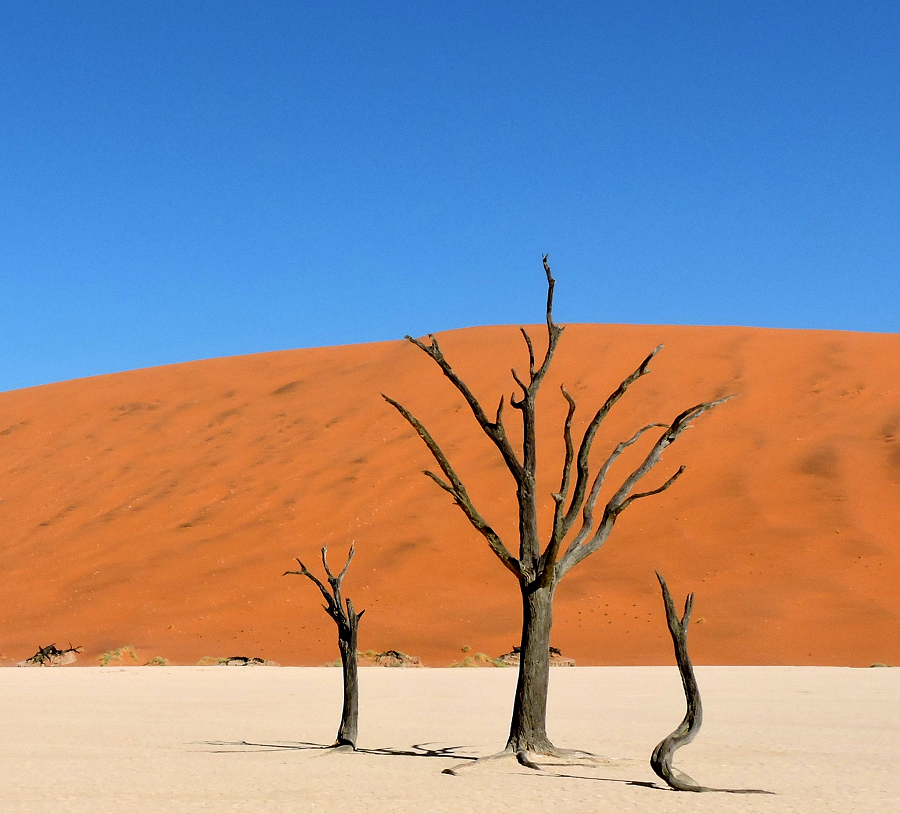 Many consider this the most surrealistic place on earth. The clarity of the air turns the sky deep cobalt blue, the dunes are so old they've rusted red, combining with the white clay floor to give the skeletal trees a scene out of a Dali painting or a science fiction movie. But it's real.
A thousand years ago the river watering these trees dried up, leaving a white clay pan amidst red sand dunes almost as tall as the Empire State Building. It's so dry here these acacia trees can't decompose, their skeletons standing scorched in the sun for ten centuries.
Dead Vlei is in a region of enormous dunes called Sossusvlei. It's a mind-boggling experience to float over Sossusvlei in a hot air balloon. Namibia, in fact, is full of such experiences – the largest fur seal colony anywhere at Cape Cross, the marvelous abundance of African wildlife at the Etosha Pan, the dramatic shipwrecks dotting the Skeleton Coast, traditional people living untouched by the modern world like the Himbas.
Plus it's one of the safest and best-run countries in all Africa – certainly worth consideration for your bucket list. (Glimpses of Our Breathtaking World #47 photo ©Jack Wheeler)