A CHANGPA NOMAD GIRL ON THE TIBETAN PLATEAU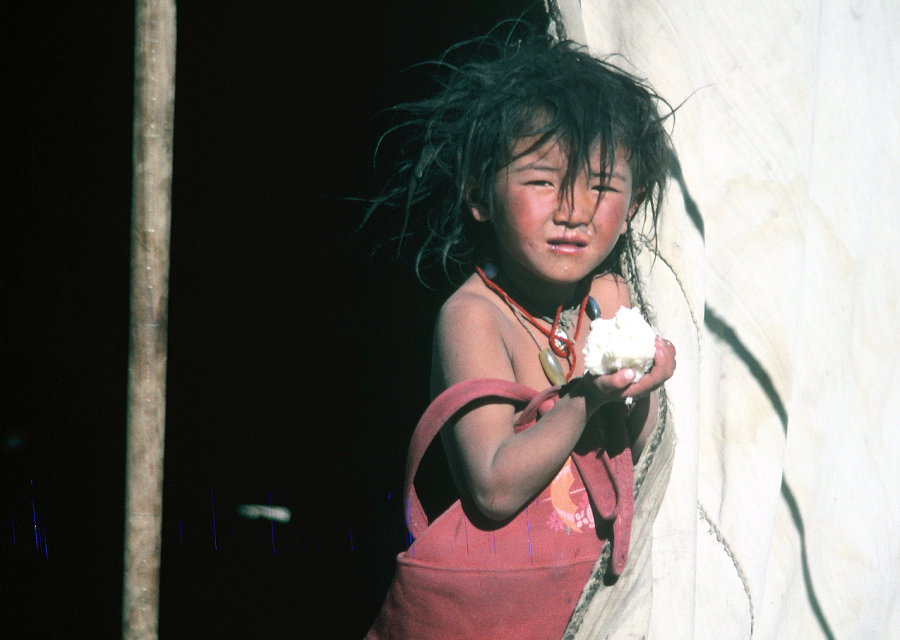 "Changpa" means "northerners" in Tibetan, the nomads who survive with their herds of goats and yaks in the 15,000-foot high plateau of northern Tibet known as the Changtang.
In 1987, I conducted an overland expedition from Beijing to Kathmandu, crossing the entire Changtang north to south.  TTP's Dr. Joel Wade was with me. Occasionally, we'd chance upon a Changpa encampment.  For many of them such as this young girl holding a handful of barley meal, we were the first white people they had ever seen.
The Changpa live in one of the most remote and harshest places on earth. We can hardly imagine what life is like for them any more can they imagine ours.  Being with them is an unforgettably profound experience. (Glimpses of Our Breathtaking World #254 photo ©Jack Wheeler)