[Today we introduce a new feature of TTP: on Mondays, my column on Adventure & Exploration.  Each Monday we'll explore some astounding but little known part of our world.  Our initial exploration will be across the Sahara Desert.  It's an experience unlike anywhere else.  I hope you enjoy it. – JW] 
A Trans-Sahara Expedition, crossing the remotest heart of the world's largest desert, has always been one of the truly great explorations possible on our planet.
Unfortunately, it's far too dangerous to do today, with banditry and terrorist attacks on travelers.  Someday this will cease.  So I thought I'd show you what an extraordinary experience it was to cross the Sahara when it was safe back in 2003 – for it will be again.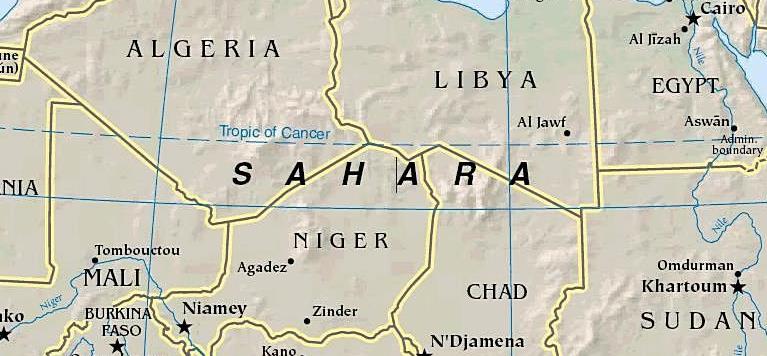 In the center of the Sahara is the country of Niger.  We're going to cross it from one end to the other to find one of our world's special places, of achingly lonely beauty, of fascinating and friendly peoples, and mysterious lost cities, hidden oases, and camel salt caravans.
We'll end by exploring on foot an astounding region where Niger, Libya, and Algeria come together – it will blow you away.